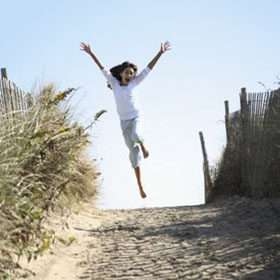 Testimonials.
"Thank you for everything, listening, understanding and helping me turn my life around!! "
This course (Professional coaching Programme) changed my life. I can now walk away with the skills, techniques and confidence to coach others. It is inspiring, energetic, fun and life enhancing.
Fiona Igbokwe Programme Manager and Life Coach
Call us now
0208 546 5462
Looking for something else?
One to one Coaching
"Life Rewards Action". It's what you do TODAY that will make a difference in your life tomorrow. One to one coaching helps you set goals, build healthy relationships, and set up a life that supports your desires. Making even small changes in your life now will change the entire direction of your future. Email me today for an appointment. deborah@TheKerslakeCompany.com
___________________________________
In the very first coaching session, Deborah helped me trace the root of my anxiety and overcome it. As a result, my self-confidence and motivation increased considerably and my enthusiasm for my work returned. During the course of the 6 coaching sessions Deborah guided me to set clear goals regarding my future career, to identify the steps needed to achieve these goals, and to put these into action. Thanks to this, I now feel very positive and motivated about the direction I am going in and, as a bonus, my increased levels of confidence and enthusiasm are having positive effects in my personal life as well.
Deborah has supported and motivated me 100% and I would highly recommend her to anyone who is considering changing their lives for the better.
Thanks so much,
__________________________________
Thank you so for your time help and advise tonight I really do appreciate it and it was such a great help!
After I spoke to you I went to my salsa class with an entirely different attitude.....It is so true that saying when you change the way you look at things, the things you look at change.
Some special things happened tonight, because you helped me tune in to a different frequency.
You are a star!
Until we meet again, thank you and God Bless! Pat xxx
__________________________________
Meditation CD's
I am still using your CDs (Sleep Easy, Oak Tree, Healing Health, Success & Inspire) and just adore them. They are my little secret friends who help me when I've not had enough sleep, really need a fast battery recharge, feel poorly or my confidence has been knocked. Sleep Easy helps my thoughts slow down when my head is spinning at the end of the day. They're on my iPod and I never go anywhere without them.

Bout time I got a new script. So I would like to order "Be Calm" CD.

Thanks!
Kind regards, Lesley
GMS Communications Manager
__________________________________
Professional Coaching Programme
This course gave me much more interaction and comradeship and it covered a much wider range of subjects than I expected, I would absolutely recommend this course to everyone. There was lots of interaction and hands on learning with great instructors and so many techniques that I can use for different people.
Barbara Elaine Singer, award winning author. __________________________________
After a successful but very full time career spanning some 20 years in banking and insurance I was desperate to retrain in order to regain some work/life balance and spend some time with my husband and children.
My job has always required great interpersonal skills so I knew I was half way there and with the Kerslake Company ICF approved course, I would gain a qualification with which to proceed on a professional basis and investigate the world of coaching.
Deborah Kerslake, director of the coaching course delivers an in-depth and varied programme and introduces different aspects of coaching with opportunities to research and practice to find your personal coaching niche with confidence.

I qualified five years ago and now couldn't imagine doing anything else. I love coaching and feel that I make a big difference to people's lives whilst making a living.
Barbara Flanagan-Smith - Life coach
___________________________________
I wanted to learn all aspects of coaching and I have. Thank you to all of the coaches that were involved. A very rewarding and insightful course. I would highly recommend it, worth every penny.
Gary Clarke BEng, MSc PGCE (FE) PC Fifl MICG, Director of learning and development
__________________________________
My expectations were met and exceeded on every level possible within my life and my life has completely changed. The coaching course and each instructor individually are truly inspirational. It was professional, inspirational and amazing.
Ruth Freeman Holistic therapist and Coach
__________________________________
Beautiful Birth CD
I was privileged to be present at the birth of my grandson. My daughter had downloaded the CD onto her iPod as well as using it beforehand it was played several times during the birth. I could visibly see the difference and the relaxed state it induced. Whether it reduced the labour time I am not sure but my daughter had no pain killers (not even gas and air) and my grandson arrived fit and well.
Many thanks Loraine
__________________________________
Professional coaching programme
'having been a psychotherapist for several years I was interested but skeptical about coaching; I found the Kerslake Company on-line and from my initial contact right through to qualifying was a very positive experience. Each of the trainers was very experienced and led sessions with a healthy mix of humanity and professionalism. I found all the trainers to be skilled in their unique and personal coaching styles and each exuding her own brand of competence and natural confidence. The training and the welcoming warmth creating by the Kerslake company had a powerful impact - I qualified feeling very motivated and sufficiently competent to apply my newly acquired coaching skills; I feel thoroughly trained and have been given great foundations to work from as a coach. I have had continued contact and support from the Kerslake Company long after qualifying, and my coaching work has continued to expand steadily'.
It was truly a great experience for me - I'm really grateful.

Brian McMinn UKCP Registered Psychotherapist, MA and MSc qualified
________________________________
The trainers unique experience and different styles were extremely useful. The modules were well thought out and effectively delivered. It was fun, useful and applicable to work and life. I have knowledge, skills and confidence now to become a professional coach.
Angelica Gutierrez, M.S. Trainer.
________________________________
I am an experienced coach and I completed this course to check and experience the fundamentals of coaching and check for gaps in my skills and to update my knowledge and build confidence. Each module was varied with lots of practical exercises. I found it confidence building, affirming and enjoyable.
Priscilla Hother Director of All Being Well.
___________________________________
I am an experienced coach and trainer coming onto this course for CPD. This course surpassed my expectations, I would not have thought it possible to have covered so much in only 6 days. It was professionally run, inspirational, developmental, growthful and engaging. I would highly recommend it.
Elizabeth Harrison, Executive coach. __________________________________
I attended the corporate workshop on Lifestyle Coaching and meditation and thought it was excellent. I have been feeling quite stressed and anxious recently (I matched all the stress symptoms you detailed!) and was very interested in the methods of self help that you talked the group through. Many thanks for the excellent workshop. Kind regards, Scott
_________________________________