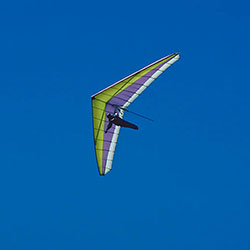 One to One Coaching and/or counselling
Gain a fresh perspective from an impartial, qualified and experienced coach or therapist. Our people will help your people win at whatever is important to them. Helping them reach goals and targets, gain in confidence and self belief and grow in enthusiasm and energy.
Testimonial. "Thank you so much for the coaching session, it was unbelievable, and incredible!! You always make me feel that anything is possible!"
Call us now
0208 546 5462
Looking for something else?
Integrated Therapy. To keep healthy, happy and on track, why not come for regular MOT's - Maintenance. Mind, body and aura balancing using chakras and cranio sacral therapy for a deeply relaxing and balancing luxury session.

Experience shows us that in 8- 10 sessions of Integrated Therapy you can make a tremendous difference to how you think, behave and feel about yourself and your life. Changing inner core beliefs and unconscious negative programming so that you can successfully becoming happier, healthier more relaxed and have greater confidence enabling you to move forward into a more successful and fulfilling future. We call it 10 years therapy in 10 sessions. [what is integrated therapy?]
One to One coaching is the most effective way to help already successful and resourceful people to reach their intended goals effortlessly and swiftly. By undertaking focused one-to-one management coaching with one of the experienced The Kerslake Company coaches, we evaluate where you are now and what you want to achieve in your future. We will then explore with you what is needed to bridge the gap in skills, knowledge or behaviour. With our many years of experience in this field we are confident of our ability to help you focus on and attain your goals in a short and measured space of time.
Therapy within your company
We have trained and experienced psychotherapists, psychologists and counsellors available to help you and or your people resolve issues. All therapists are also highly trained and experienced life and business coaches with NLP training.
Some of the issues we have successfully dealt with are:
Underperforming team members; stress in the workplace; personality clashes; redundancies; changes afoot; merging teams; leadership/management coaching; life/work balance coaching; and any other problems that would benefit from an external negotiator.