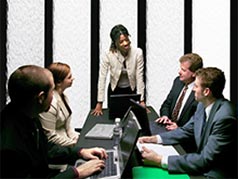 We provide bespoke in-house programmes that address specific organisational or team requirements relating to personal and professional development, leadership, communication coaching and wellness.
See our package offerings or ask us to do a 'needs analysis' of your requirements at no extra cost.
We also offer one to one coaching or therapy. We will come in for one day one week or monthly to assist your people reach their potential.

Nobel Prize winning psychiatrist Eric Kandel showed that thinking actually turns on genes that prompt neurons to form new connections. For example, psychotherapy actually changes your brain by introducing new patterns of thinking.
Whatever the problem, emotional, physical or 'don't know', we can probably help you
Gain way more confidence
Achieve your dreams
Be much happier than you ever felt possible

We help you increase your self confidence and assertiveness
We help you establish clarity, your direction and wellness

Our training programme content and structure is simple, clear and practical, designed to provide swift, indepth and dynamic Personal and Professional growth for individuals and within companies

We have successfully helped large and small companies.